Asking for it?
In Scotland, only 3% of rapes reported to the police currently lead to a conviction, and the ordeal and humiliating scrutiny to which women are subjected in the course of rape trials is well documented. Overcoming prejudicial attitudes towards the dress and behaviour which lead to women being blamed is crucial if we are serious about addressing this shameful state of affairs.
Dress
Women are frequently judged on the basis of their appearance, and accused of inviting sexual assault if their clothes are short, tight, revealing or otherwise deemed 'provocative'.
Drinking
Alcohol often features in cases of rape, and is used to try and explain or excuse it. Women are frequently advised to modify their drinking and accused of putting themselves "at risk" if they do not.
Intimacy
Any social contact or intimacy that took place between a woman and her attacker prior to sexual assault can expose her to the accusation of having "led him on" – a common and damaging myth.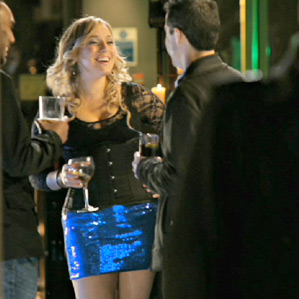 Share this